Choose your favourite holiday destination
Taking time away from your work can be the best option to improve your mental and physical health. Take a vacation to spend more time with your family. Vacation is the unique way of celebrating your life. You are exposed to new people, cultures, and environments. Vacation can definitely increase your family's happiness.
Alleppey, known as 'The Venice of the east', is doubtlessly one of the most popular holiday destinations in Kerala. It is the best place for those longing to explore the enchanting kerala backwaters. Alleppey backwater tour is the perfect way to explore the tranquil backwaters.
Surrounded by the beautiful lush tropical greenery, Alleppey is considered as one of the most charming places in Kerala. Fascinating the tourists all over the world, Alleppey is always chosen as one of the best backwater destinations in Kerala. Alluring you with the charming lakes, lagoons, and canals, Alleppey holds everything to captivate you.
Alleppey houseboat cruise lets you relish the sempiternal charm of Kerala backwaters. Enjoy the enthralling beauty of endless paddy fields and quaint villages. Alappuzha boating will be one of the most amazing experiences you can ever have. Savour the distinctive moments with your family and make a memory for a lifetime.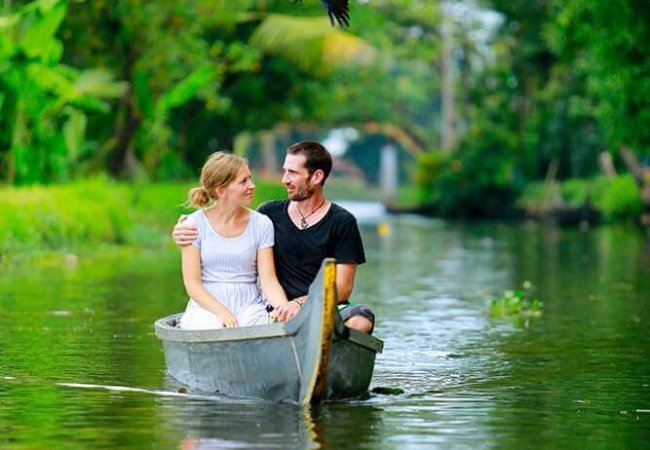 Travel with your life partner
Not just the place, but the person with whom you travel makes your journey more memorable. Traveling with your life partner could be amazing. It obviously offers you sweet memories to embrace. Choose an enchanting place to explore with your special one.
There are some beautiful reasons to travel with your life partner. It can bring you closer to your special one and give you plenty of opportunities to get to know each other. Explore the fabulous places, traditional cuisines, and different cultures. Enjoying the stupendous journey together makes your relationship healthier and stronger. Traveling will absolutely let you taste blissfulness with your dear one.