Deluxe Alleppey Houseboat Package Booking
Deluxe Houseboats in Alleppey!
Nothing can beat a relaxing stay on a floating vessel like a Kerala houseboat whose experience would truly be transcendental. The backwaters of Alleppey, which is a part of Vembanadu Kayal, is a mind-blowing waterscapes with serene waterways and humble shores. Just a laid-back sail on our deluxe Alleppey houseboats will be all it takes for you to enjoy the true offerings of Kerala. Cruising across this backwater stretch on "tradition-transformed-into-modernity" Alappuzha boat houses, you will watch unsophisticated Kerala village life observed in Alappuzha, enjoy Kerala-style culinary, and weave a plethora of together moments with your folks. We sail adorable Alleppey boat houses with multiple bedrooms, giving you the best Kerala houseboat packages.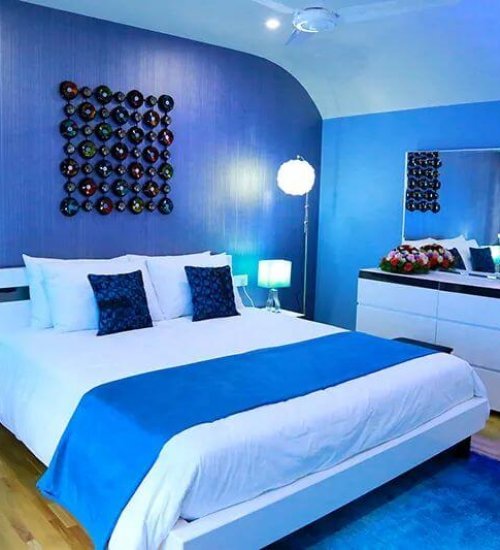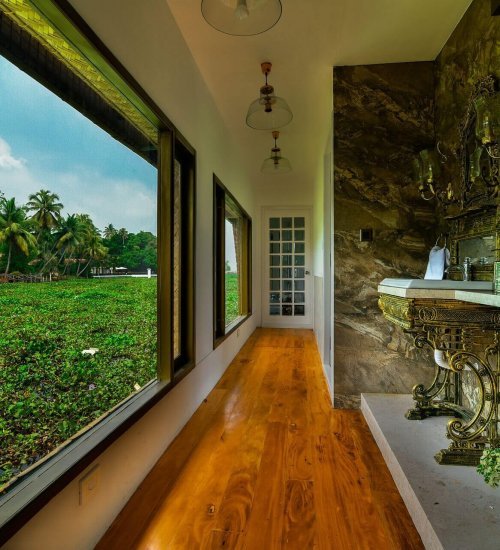 Amenities in Deluxe Alleppey Houseboats
Just a switch from land to overwater can still make you feel at home in these deluxe Alappuzha boat houses with a wide variety of amenities. How can you not escape the mundane life back at home when hospitality and luxury compete with each other giving you a great time on board?
Itinerary for deluxe houseboat package in Alleppey!
Our budget-friendly deluxe Alleppey houseboats will allow check-in as early as 12:00 pm, leaving no time in starting the cruise that will last until 5:30 in the evening, whereupon the boat houses need to be docked. The cruise will be gentle enough for you to soak up beautiful village life and flora appearing on the shore.
A scrumptious feast with popular Kerala dishes will be served between 1:00 and 2:00 pm with the choices of veg and non-veg varieties. At 4:00 pm, you will be provided with a tea refreshment in order to keep your evening lively.
Once the boat is anchored, you are free to roam along the shore exploring the agrarian elements of Alleppey until the sunset. After dinner is served at 8:00 pm, it is your preference to whether retreat to the bedroom or stay up on the deck chit-chatting with your folk.
The next day, the cruise will commence as early as 7:30 am with breakfast served shortly afterward. For a one-night Alleppey boat house stay, 9:00 am is the checkout. If you have booked for multiple days, the itinerary will repeat.
For a long stay, we can help you customize your deluxe Alleppey houseboat packages with extra off-boat activities such as village walks, toddy shop food, sunset ride, fishing, and cultural events.
Never spare a moment in booking the best Kerala boat house packages from us because we show you Kerala the best!